The more
CARS

, the more

FUN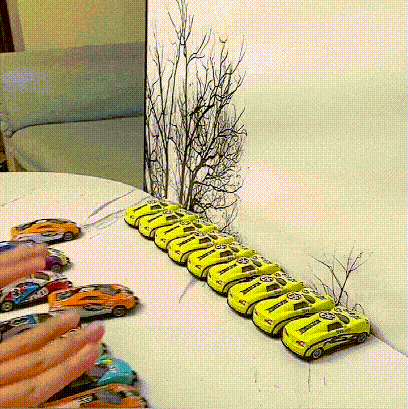 Cool Stunts - This is an exciting series of jumping stunt cars! After the car hit a wall or another stunt car the catapult will be triggered and will make the car jump and flip. The Stunners will provide unlimited fun for your kids. They need toys like this to keep them away from electronics.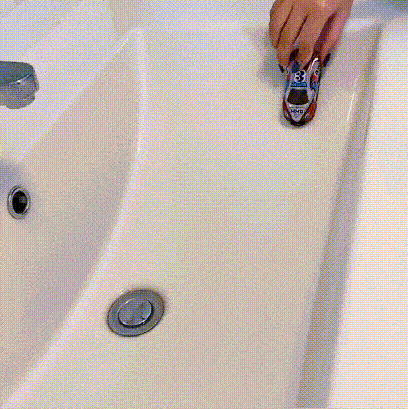 Easy to play - No battery required. Turn over the catapult under the car forward and then pull the car backwards forcefully, release your hand, and the car will eject into the air and flip when it hits an object. After each launching, the snap-in ejection device must be re-inserted.
Safe & Durable - The body of the cars is made of alloy and ABS materials. Durable shell continues to pass hundreds of collision tests and will not leave any scratches, which make the cars - crash-resistant with smooth rounded edges, which does not hurt the skin. Designed according to the size of baby's hand.

Perfect gift for your kids - Kids will love it. Children need such toys to keep them away from electronic devices. Increase the time to communicate with children through parent-child games. Exercise their hand-eye coordination. Highly recommended for birthday gifts, holiday gifts, Christmas gifts and Halloween. Applicable age: children (4-10 years old).
OUR ADVANTAGES
✔ 30 Days Money Back - No Questions Asked
✔ Tracking Number for every order
✔ Secure Payments via Credit / Debit Card or PayPal
✔ Fast Order Processing
✔ Top Quality Products
✔ Every product is inspected before shipment
✔ 24 / 7 Customer Support
SATISFACTION GUARANTEE
We claim that we offer the most innovative products in the world, so we offer a 30 days money back guarantee for all products.
If you have not had a positive experience with us, we will do everything we can to make you are 100% satisfied with your purchase.
We know that online shopping always involves some risk, which we want to take from you. We guarantee 100% secure payments and a 30 days money back guarantee!
Our customer support is available 24 hours a day, 365 days a year, if you need help or have questions about your order do not hesitate to contact us via online form on the website or on support@wanttex.com